HBREA Real Estate Development for Beginners Lot Planning & Subdividing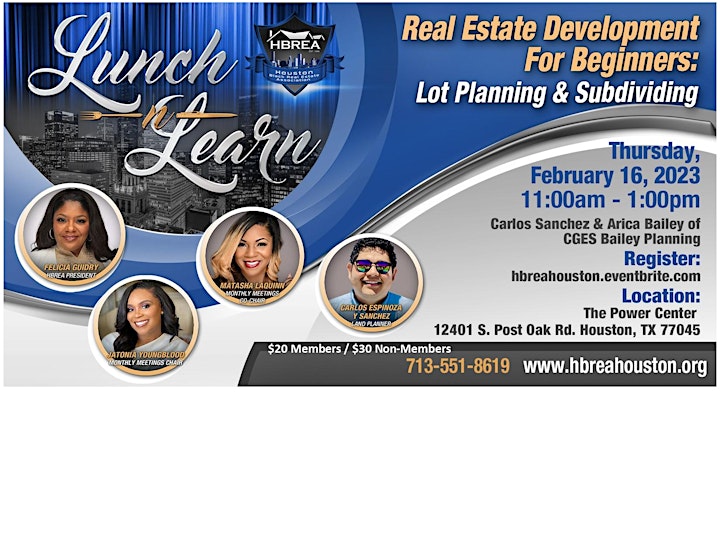 BACK IN PERSON The Community Collective formerly "The Power Center"
HBREA-Real Estate Development for Beginners
Come and learn the basics to becoming a Real Estate Developer!
Have you ever wondered:
How to turn 1 Lot into 4 Lots?
What are the steps to developing your own community
Who is responsible for approving street names, lot subdividing and more?
One of the top land planners in Houston will be our guest presenter for the February Lunch N Learn!
Carlos Sanchez of CGES Bailey will share all of the tips n tricks to help you get started with the basics of Real Estate Development.
Member Orientation at 10:00-10:45
Lunch & Learn 11:00am-1:00PM
11:00 am-11:10 (NETWORKING)
The Program Begins following networking time
Location: Community Collective formerly "The Power Center"
12401 S Post Oak Rd Houston, TX 77045
REGISTER NOW AT THE LINK BELOW!!!
www.HBREAHouston.org/events
or
hbreahouston.eventbrite.com