HBREA-MLK Parade Participation January 16, 2023 MLK Grande Parade / HBREA Membership Community Connection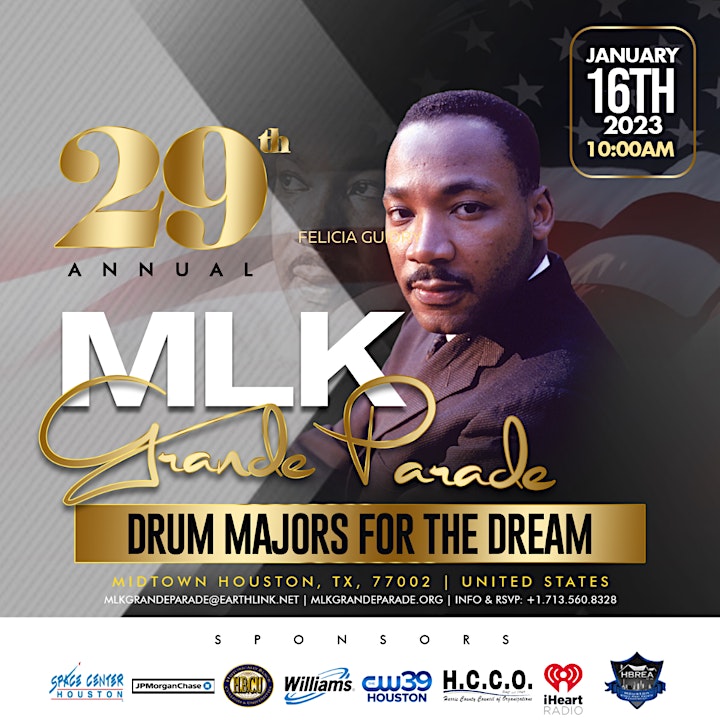 Membership Community Connection – HBREA-YRD and Women's Council of HBREA
HBREA Membership you're invited to participate in the 2023 MLK Grande Parade "Drum Majors for The Dream" in Midtown Houston
Parade Date: January 16, 2023
To Participate HBREA Members must wear an HBREA-Shirt (purchased with this order) with jeans/blue or black
Check – In & Line-Up: 7:00 -8:00 AM
Parade Begin: 10:00 AM
Route is approximately 1.5 miles and will last about 2 hours.
Our goal is to pass out 500 gift bags filled with HBREA Member's Business Information. If you have a business card/flyer/small giveaway we will be stuffing bags and passing out shirts on January 13, 2023 from 2 pm – 3 pm once registered the pick/ drop off location will be provided.
HBREA will provide the bags we ask that everyone bring a bag of candy goodies to go in the bags.
Contact Membership Chair, Felicia Guidry 713-301-2446 or Kimberly Morris 281-804-6540
or call our office Deirdra Taylor HBREA Admin (713) 551-2092
HBREA it's time to Reset & Align for Greater with our Membership Community Connection